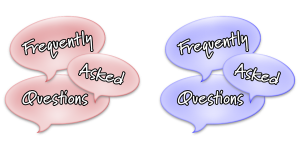 What types of services does Quillon Content provide?
Quillon Content offers its clients a wide range of content-based services, including writing, editing and social media.  If it's about writing, we're all over it!   See our Services page  for more details on how we can help you.
What will your services cost me?
Our rates are based on the nature and complexity of your project but we will always give you the best price for the best service and there are no hidden costs.
Larger projects, such as ebooks and ghostwriting, will also be quoted according to nature, length and complexity.
Please contact us for a detailed quote for your project.
How will I be charged?  Is there an upfront payment?  Are there payment terms?
All our quotes will be based on the specifications of the project as provided by you, including time-frames and complexity.  For these services, we require 50% upfront and the remaining 50% will become due upon completion of the project.
If the project is on a continual basis, and a relationship has already been established between your business and Quillon Content, the payment schedule will be adapted to a weekly payment schedule.
How will I make payment?
We offer two payment methods:
Do you provide a free consultation?
Absolutely!  We will answer your initial email with a brief overview of our recommendations and how we can help you.  Kerry-Ann is also personally available for a free, 15 minute Skype consultation to discuss any queries you may have.
Do you have samples of your work that I can look at?
We have loads of experience and, therefore, loads of samples we'd love to show you.  Visit our Portfolio and see for yourself.
We provide a brief recommendations list rather than samples on spec - it is important that you get a feel for the extent and value of our services in relation to the success of your business.
Do you write content that's original and SEO-friendly?
Yes, absolutely!  We operate on a strict 'No Plagiarism Policy' and 100% guarantee that all content created by us is original
What are your working hours?
We are only ever an email away, however, should you wish to call us, our standard working times are from 9am to 5pm (GMT), Monday-Friday.
Do you sign contracts?
For smaller projects the terms, schedule and specifications of the work are confirmed by email.
For larger and/or long-term projects we will issue contracts for signature.
ARE YOU READY TO GET STARTED?
Get in touch today to discuss your Project. Let us help you produce content that reflects your passion for your business.